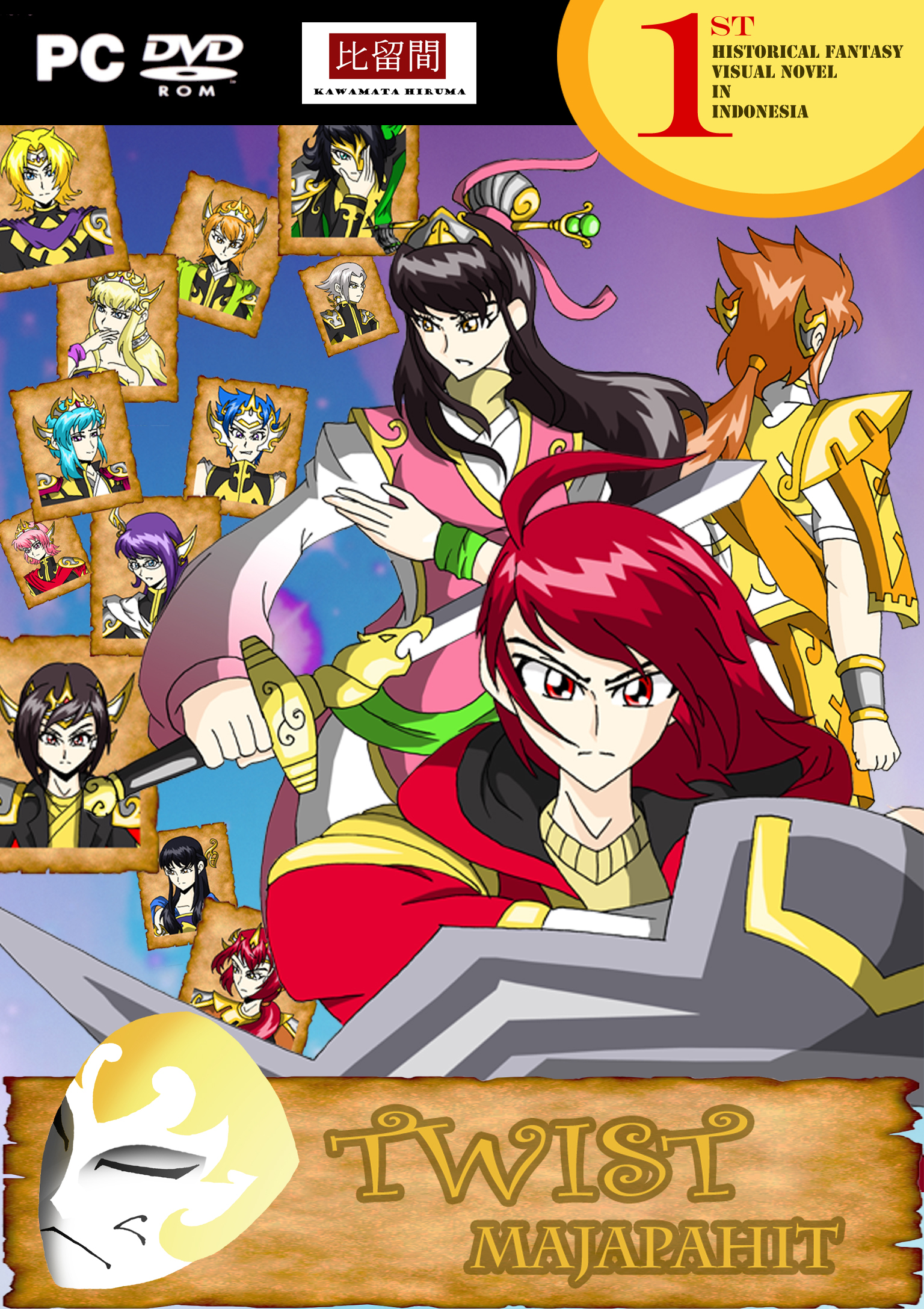 SYNOPSIS
     Twist – Majapahit is Visual Novel made by Kawamata Hiruma as his Thesis in first degree. It's the first Visual Novel which contain Historical fantasy as it's basic story, in Indonesia (many Indonesia's VN which release before it, was contain Legend. not History).
    The interesting part of this game is, "It is not a game". Actually when we play it, we know that this is more like an encyclopedy, rather than Visual Novel. There's no story branch. Instead, the author give us the informations about Majapahit kingdom, it's kings and queens, it's royal advisor, and off course, the background story of Rekta Letu. the main character in this game.
TIMELINE CONTINUITY
Twist 00 – Majapahit take place long before Order of Heaven 01 – Soul Amulet. It located at Majapahit Kingdom, in 1293 AD – 1527 AD.
VISUAL NOVEL (INDONESIAN LANGUAGE)
PLAYTHROUGH (INDONESIAN LANGUAGE)